Inspired by the backdrop of the unique architecture and diverse culture of Hong Kong, we shot part of the Samantha Giraud HK1950 photoshoot narrative in front of the iconic local heritage conservation, THE PAWN Shop and Tram in Wan Chai. This building and tram area are two of the few places that have been protected from being knocked down and have been restored and revitalized to match today's urban and modern design and aesthetic.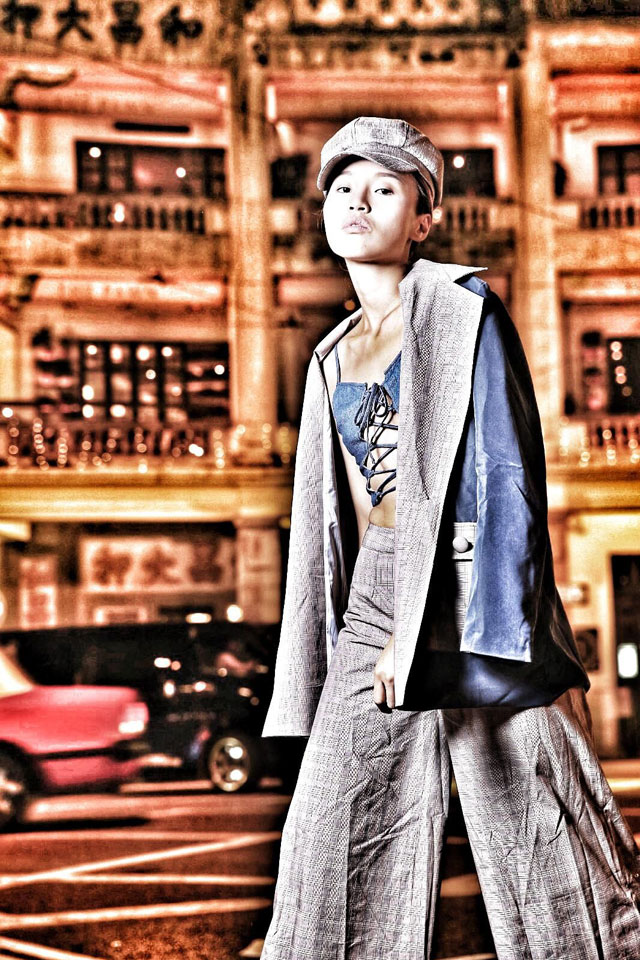 The Samantha Giraud structured denim blue Lace Me Up top with mid-section ties under the two-tone oversized silk WWII coat paired with the coordinated relaxed fit WWII pants and perfectly tailored hat contrasts against the ornate architecture of the four-story Wan Chai building. Samantha strived to balance femininity and masculinity with this look, essentially tying together the old traditional aesthetic of Hong Kong's history with the contemporary design of today's culture.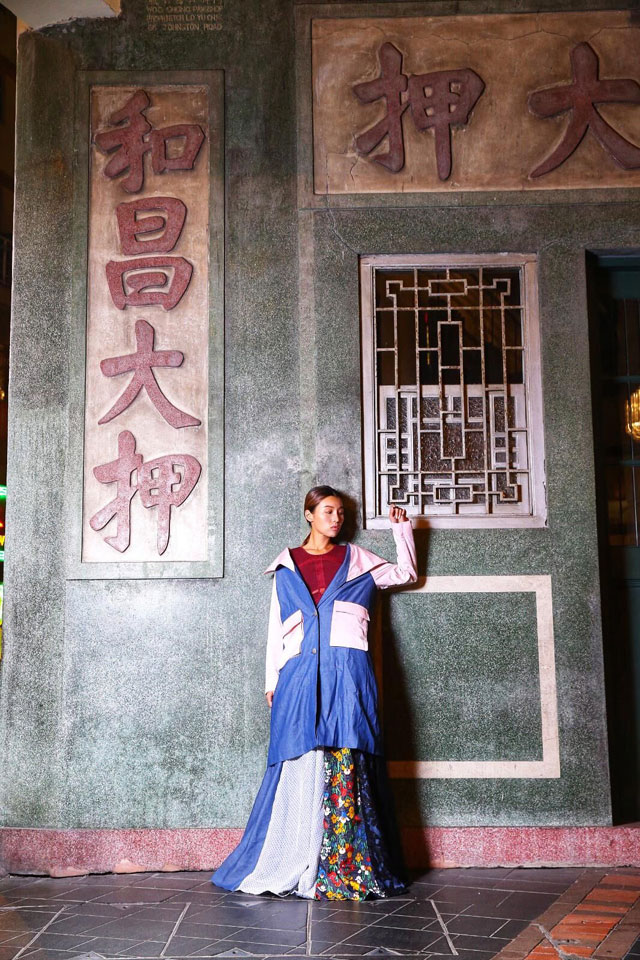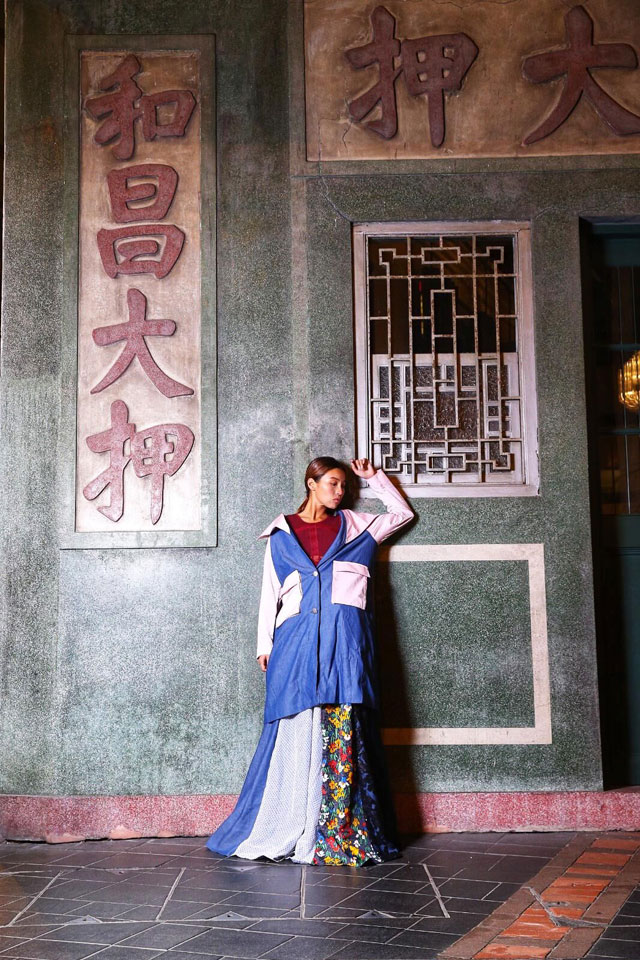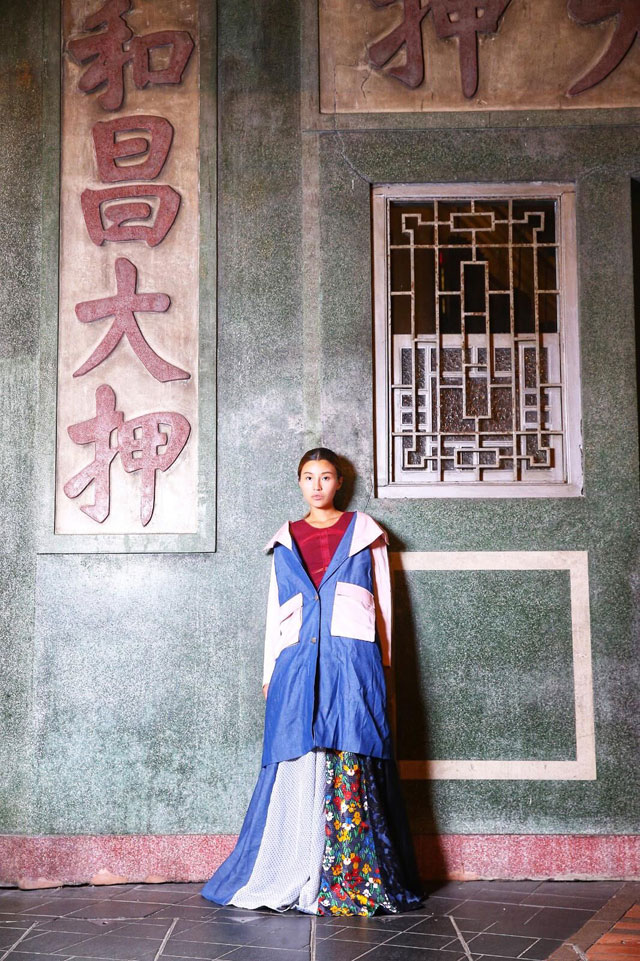 The deep red Oneness Deluxe Sports top as the first layer, oversized pink and denim Magician jacket as the top layer, and long multi-patchwork HK1950 skirt pops against the local heritage conservation "THE PAWN SHOP" building's foundation and window. The spectrum of colors and varying textures and patterns of this outfit perfectly complements the visual aesthetic of the old building, telling the story of countless generations. Samantha ultimately combined uplifting and bright colors with modern silhouettes that are wearable for women of any age, size, and shape in this collection. Throughout each of her pieces, Samantha strives to empower women all over the world by helping them feel and look great.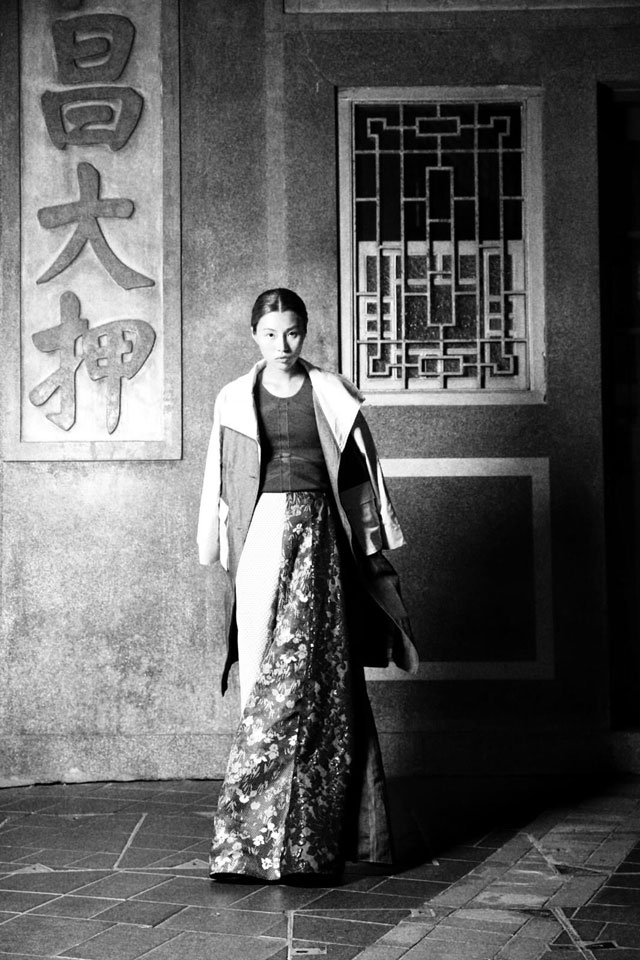 As a Hong Kong resident, Samantha seamlessly weaves the rich culture and history of the island into the HK1950 brand story: an endless vision of romance and strength for today's modern women.

Shop the entire HK1950 collection at SamanthaGiraud.com.