Sewn by hand, custom, one-of-a-kind clothing helps move fashion-forward.
English couturier Charles Frederick Worth started the "haute couture" movement in the late 1850s in Paris, an exclusive luxury style of fashion for nobility, royalty, and upper-class women.1 Haute couture sewing and draping techniques were much more involved than basic dressmaking, spawning the emergence of the modern-day "fashion designer", not just a traditional dressmaker. Then in 1908, the term "haute couture" was used to describe elegant and luxurious fashion for women. Haute couture fashion comprises a perfectly tailored and customized fit to match a person's exact measurements, which is why some pieces take months and require thousands of man-hours to complete.
Samantha Giraud, fashion designer and entrepreneur, trained in couture techniques and knows all about what it takes to create a cohesive collection. In her spring/summer 2019 collection, Samantha delicately weaves together varying fabrics, textures, patterns, and colors to create a collection that can be worn for work or weekend. The collection features everything from gloves to tops to skirts to gowns.
From Work to Weekend
Whether you're headed out for a chic night on the town or having Sunday brunch with friends, the Samantha Giraud Lace Me Up Top reveals just the right amount of skin. Made from soft denim, this crop top contains thin straps and laces up in the middle to keep you cool during summer's hottest days. Pairs with any bottoms; however, this top is the perfect match for the Samantha Giraud HK1950 Skirt. Floor-length, this skirt features denim, lace, and varying patchwork.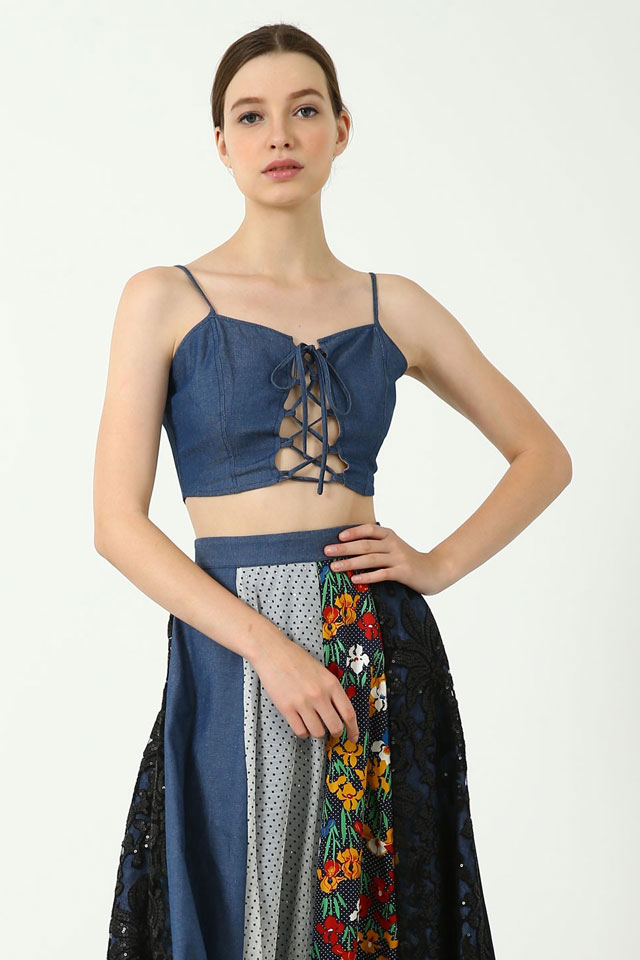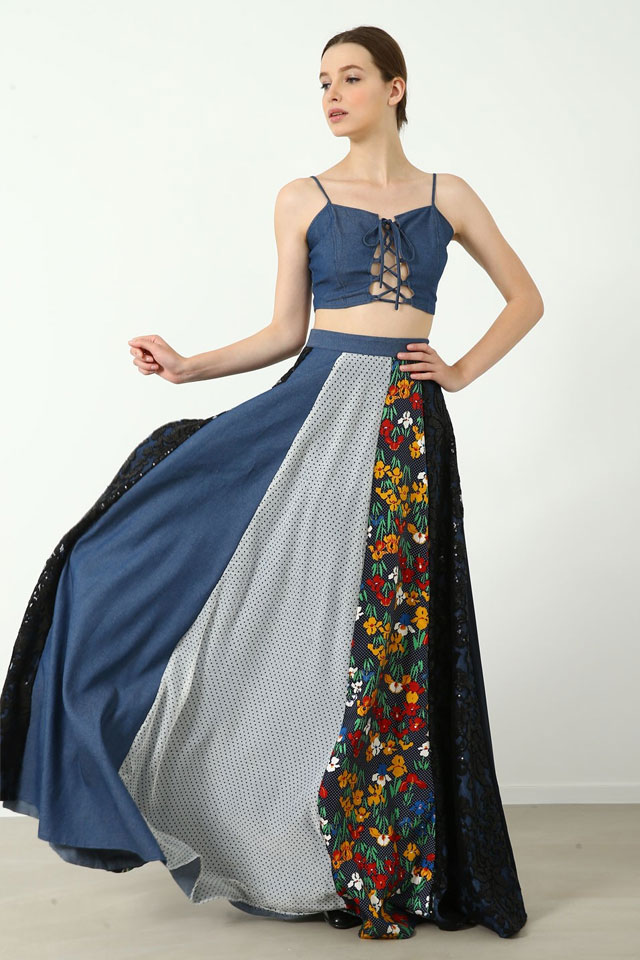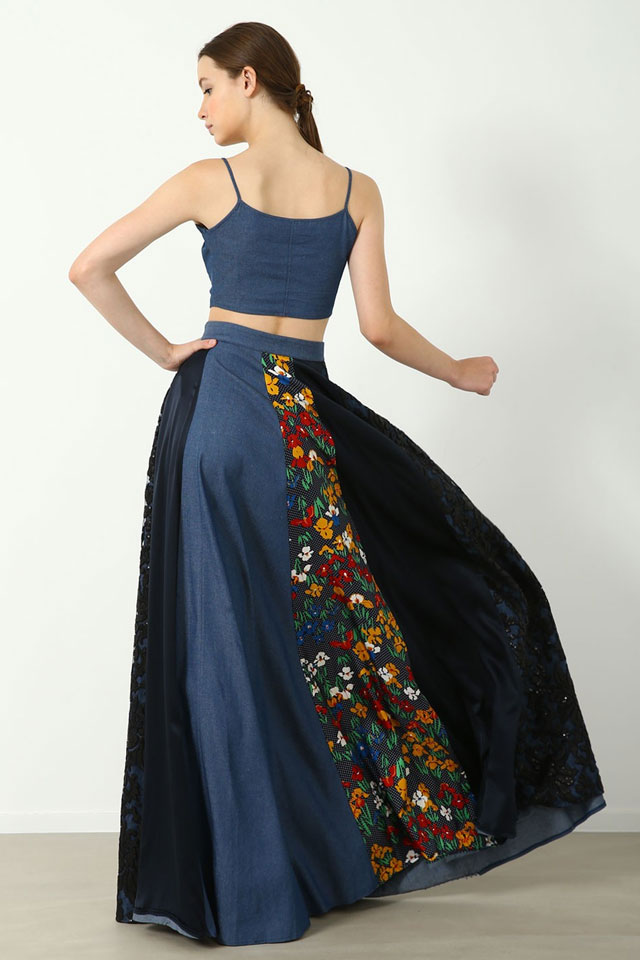 For Formal Summer Occasions
For those formal summer occasions such as weddings, Samantha designed the one-of-a-kind Pure White Light Luxe Crystal Gown. She made this gown with long-sleeves and a wrap design for the right fit. Features a see-through mesh bodice adorned with Swarovski crystal accents and a flowing chiffon cape decorated with crystals.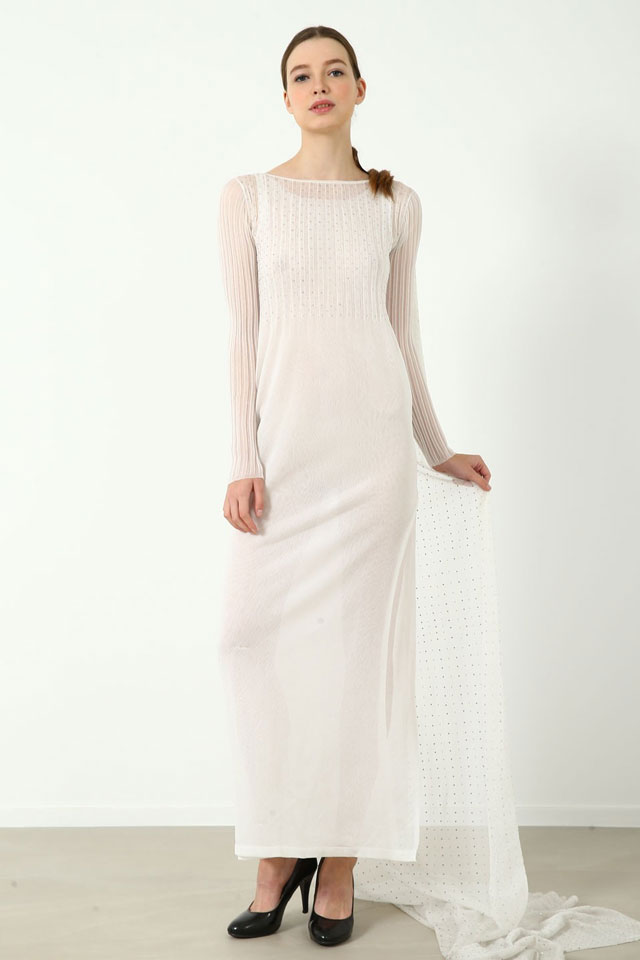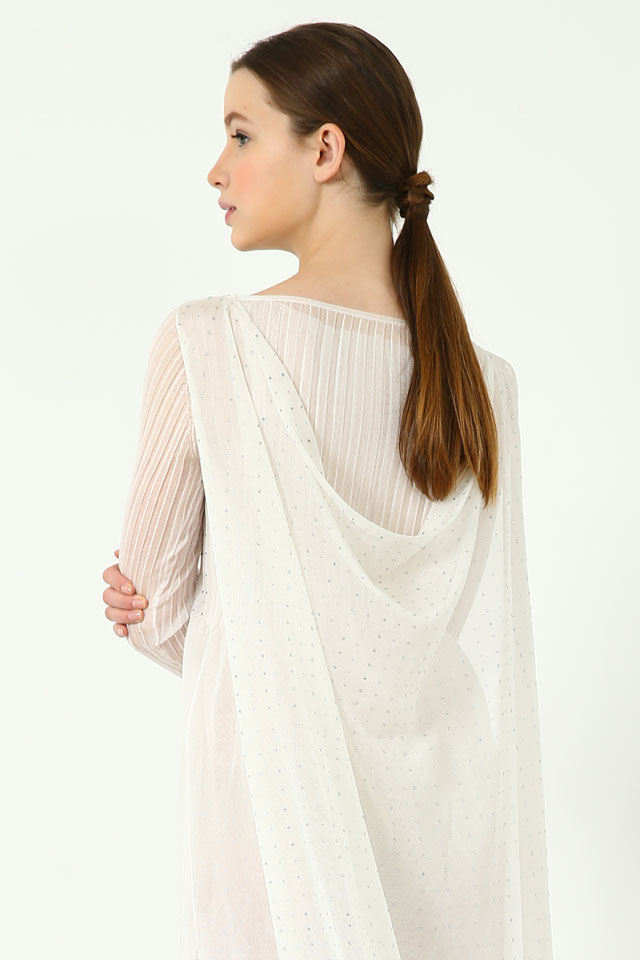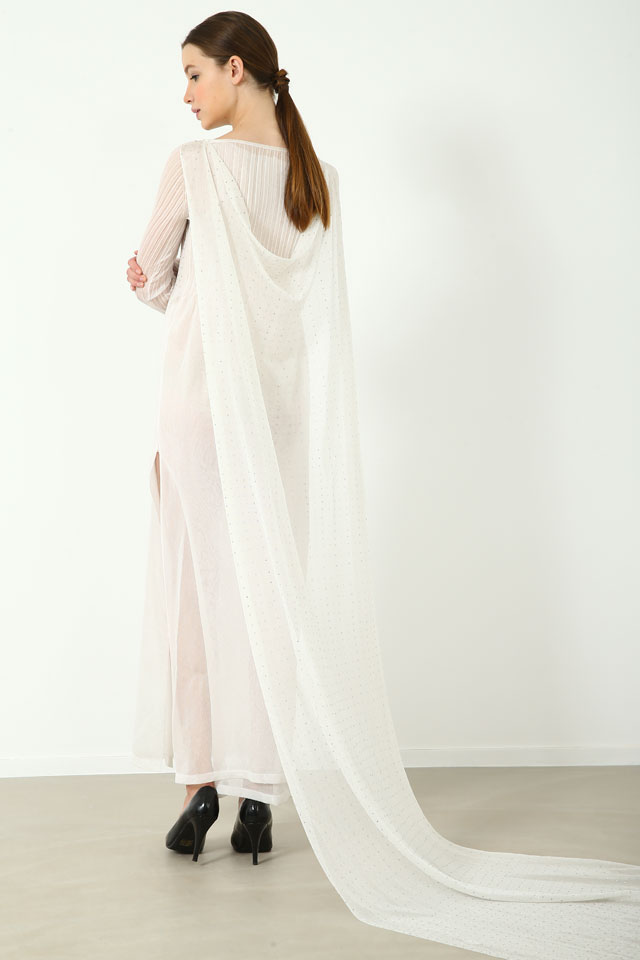 If you plan to attend the opera, a red carpet event, or charity fundraiser this summer, then the Wonder Gal Luxe Crystal Gown is the ideal dress for this occasion. Made in a red-wine burgundy shade, this gown is sleeveless and contains a sweetheart bodice. The bodice features sheer overlay and the long skirt is accented with shimmering Swarovski crystals. Perfect to pair with glittering stilettos.